is proud to offer Kohler sinks.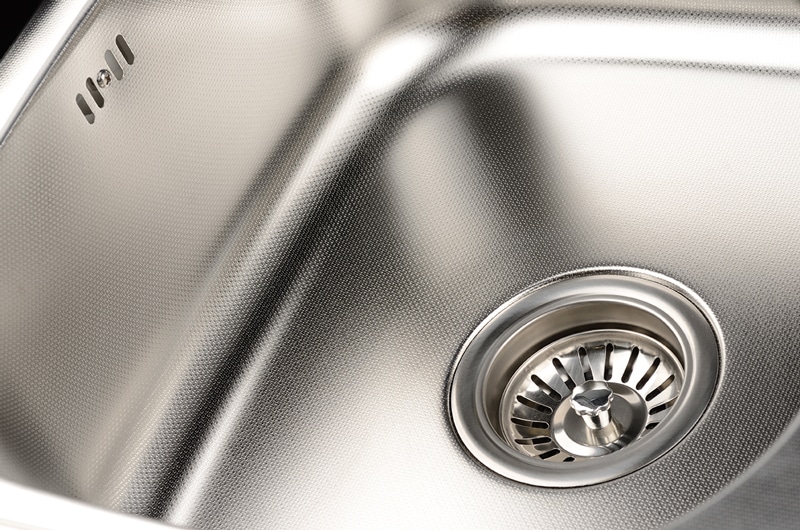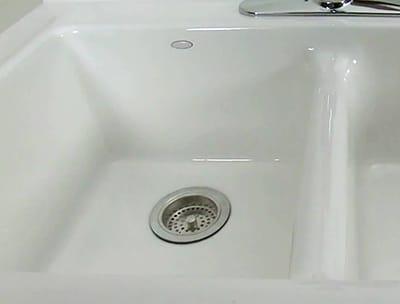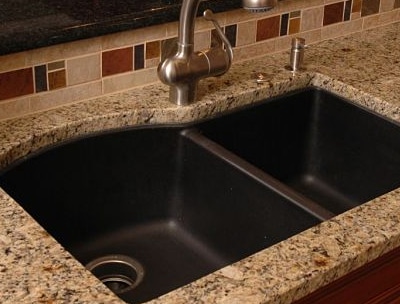 Holes in Sink:
When buying a prefabricated sink or designing a countertop be sure to determine how many holes you will need in the sink or drilled into the countertop. If you have an undermount or integrated sink, you will have holes drilled into your countertop. If you have a top mounted sink, you will have holes already determined in your sink.
Holes are made for the faucet, soap dispensers, hand sprayers, filtered water or instant hot water dispensers.
Depth of Sink:
You can purchase a kitchen sink for less money, but beware that it may only be 6" or 7" deep. The first time you try to put water in a pasta pot or wash a large pan and find that it doesn't fit, you will be disappointed!
8" is standard, but most people find 10" preferable.
A sink depth of at least 10 inches will give you the room you need to wash larger dishes without splashing water all over the floor and surrounding countertops.
Mount types:
Self rimming or top mount sinks have a lip where the sink sits on top of the countertop
Under mount sinks are adhered to the underside of most countertops (except laminate)
Apron front or farm sinks have the front of the sink is open and has a lowered exposed front
You can find a variety of sink configurations including:
a large single bowl rectangle

equal size double bowls, one side larger and one side smaller typically with the garbage disposal on the smaller side

three bowl sinks typically with two large bowls on either side of a small center bowl

matching square bowls configured for corner installations

small round or square sinks separate from the main sink for prep use or use as a vegetable sink